Our Community
Parents as Partners in Learning
We believe that parents are children's first and enduring educators. When parents and practitioners work together, the results have a positive impact on children's development and learning.
A 'Wish Tree' at LIK
The Christmas season is starting quite soon and for many of us it is time to give and celebrate. Following a tradition, we would like to invite you to help collect presents for disadvantaged children in Leipzig. Please click for all details in English and in German.
Please note: This year, due to the fact that we would like to reduce trafffic in the school building, we also have an online sign-up list. So parents can easily pick their little wish tag online and leave the presents at the LIK entrance near the tree.
Please review the available slots and click on the button to sign up.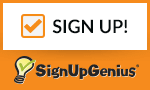 ---